I have always been the one to set up the family xmas tree every December. But since I was deliriously sick for the whole of last week, my dad decided to take over the task instead. I told him to call me if he needed any help and then proceeded to drop into my bed.
Later that day I heard a lot of banging, drilling and scotch-taping going on in the hall. I wasn't too sure why that was needed for setting up the tree but was too sick to care - I decided that he was probably done with the tree and was hanging up some other decorations. When I woke up in the evening, the tree has been set up. Here is a picture of the tree: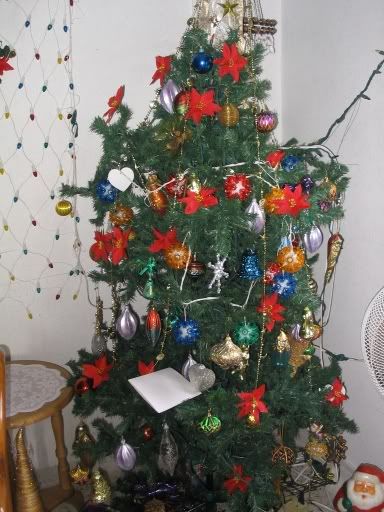 Try and figure out what is wrong with that picture. I shall reveal the answer in part 2 of "A Real Xmas Story" later today.